Stephanie Liechtenstein has 18 years of experience working in international organizations, think tanks and journalism. Born in Salzburg, Austria, in 1976, she studied history of international relations at the London School of Economics and Political Science (LSE) and finished her studies with a Master in Science (MSc). In February 2019, she also completed an Online Postgraduate Diploma Course  at the London School of Journalism.
For six years, Stephanie worked at the Organization for Security and Co-operation in Europe (OSCE) in Vienna in different positions, including as senior assistant in the Office of the OSCE Secretary General. During this time, she acquired knowledge and expertise in the areas of multilateral diplomacy and cooperative security.
Since 2012, Stephanie has been working as a leading member of a team that established the Security and Human Rights Monitor, the only online platform that combines regular news, analysis as well as academic insights into the work of the Organization for Security and Cooperation in Europe (OSCE). In her capacity as Web Editor-in-Chief of the Security and Human Rights Monitor, she contributes regular pieces on developments affecting peace and security in the OSCE region. 
"The price of liberty is eternal vigilance."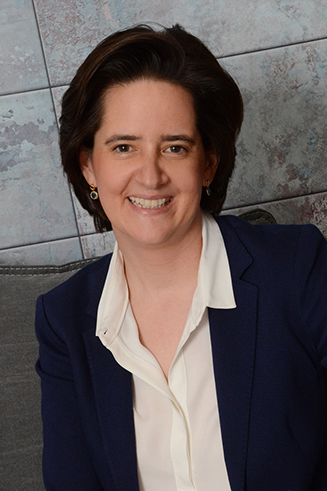 Stephanie Liechtenstein has authored numerous publications on the OSCE, not only for media, but also for academic publications, such as the OSCE Yearbook/University of Hamburg, OSCE Insights/University of Hamburg, as well as for think tanks, including for the International Peace Institute, the Center for Security Studies at the ETH Zurich, as well as for the Geneva Center for Security Sector Governance (DCAF). 
As freelance journalist, Stephanie regularly writes articles and opinion pieces on current international affairs, with a focus on the OSCE, the International Atomic Energy Agency, European and Euro-Atlantic security, multilateral diplomacy, arms control issues, and foreign and security policy. Stephanie also regularly writes commentary, analysis and reports about Austrian politics.
She has written for the Austrian daily newspapers Wiener Zeitung and die Presse, Austrian monthly magazine DATUM, Swiss daily newspaper Aargauer Zeitung (CH Media), as well as for the Washington Post, Foreign Policy, POLITICO, The Independent, the Associated Press, World Politics Review, PassBlue, the EU Observer, the Security Times of the Munich Security Conference, Metropole Magazine, Cercle Diplomatique magazine, and for the Global Observatory of the International Peace Institute. 
Stephanie also regularly gives guest lectures on the OSCE and international organisations, including for example at the Journalism School (Fachhochschule)/Vienna, at the University of Vienna/Department of Political Science, and at the Austrian Study Center for Peace and Conflict Resolution/Peace Castle Schlaining.
She also regularly appears on several radio programmes, including on the Radio station OE1 of the Austrian Public Broadcasting Company (ORF), Deutschlandradio, BBC World Service Radio, and Times Radio. 
Stephanie also provides frequent commentary as well as live reports for television stations, including for Euronews, ABC News, BBC News Channel, Puls24, Ajjazeera and Alarabiya. 
Stephanie is also a regular moderator at panel discussions and international conferences, including at GLOBSEC Bratislava, European Forum Alpbach, Deutsche Welle Global Media Forum, as well as at conferences and discussions organised by think tanks and foundations. 
Stephanie is fluent in German (mother tongue), English and French.
Stephanie is a regular speaker and moderator at panel discussions, including at international conferences, for example at GLOBSEC Bratislava in May 2018 as well as in October 2020.